Weekly Mass Times Beginning October 11, 2021:
Tuesday 6:00pm
Wednesday 2:10pm (Students 6-12)
Thursday 2:10pm (Students K-5)
Friday 8:00am
Saturday 5:00pm
Sunday 9:00am and 11:00am
Private confessions:
Tuesday evening 5:00-6:00 and Saturday 3:30pm – 4:30pm
Appointment Announcement
Bishop Walter A. Hurley, the Apostolic Administrator of the Diocese of Gaylord, has announced the following appointment: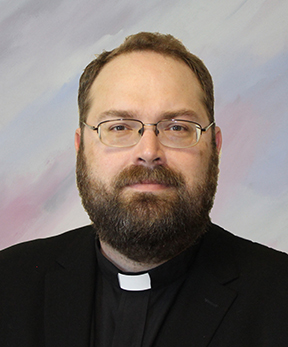 Rev. Benjamin A. Martin, presently serving as Parochial Vicar of Immaculate Conception, Traverse City, is appointed as Administrator of St. Mary of the Assumption, Lake Leelanau. This appointment is effective as of September 17, 2021.
St Mary is pleased to welcome Fr Ben Martin to our community.